SilverStar Mountain Resort
Revolutionizing Volunteer Experience: Aspenware's Voucher Redemption Module
Mountains are the perfect place for many different events, and hosting events is a big part of what the teams at our resorts do. SilverStar Mountain Resort in British Columbia, Canada, is no exception. SilverStar Mountain Resort has hosted the Crankworx Summer Series since 2020. This multi-day mountain biking competition showcasing various disciplines of mountain biking, from downhill racing to pump track and slopestyle competition, is known globally for its events that push riders' limits and elevate the sport of mountain biking. With its challenging terrain, stunning views, and well-maintained trails, SilverStar is the perfect setting for this incredible event.
Events such as these are impossible without dedicated volunteers who power the event's seamless execution. SilverStar had a team of 45 volunteers filling 102 shifts over this multi-day event. These unsung heroes ensure the event's success. From marshaling and timing to clearing courses and carrying equipment, this team does what is needed to ensure the athletes can focus on winning and the fans can witness it all.
To thank this team for their dedication, SilverStar gifts each volunteer a complimentary lift ticket for each shift to access their fantastic trails and beautiful views. Historically, issuing and redeeming these comp tickets was manual and required volunteers to visit a ticket window to redeem their vouchers. Using Aspenware's voucher redemption module, SilverStar revolutionized this experience.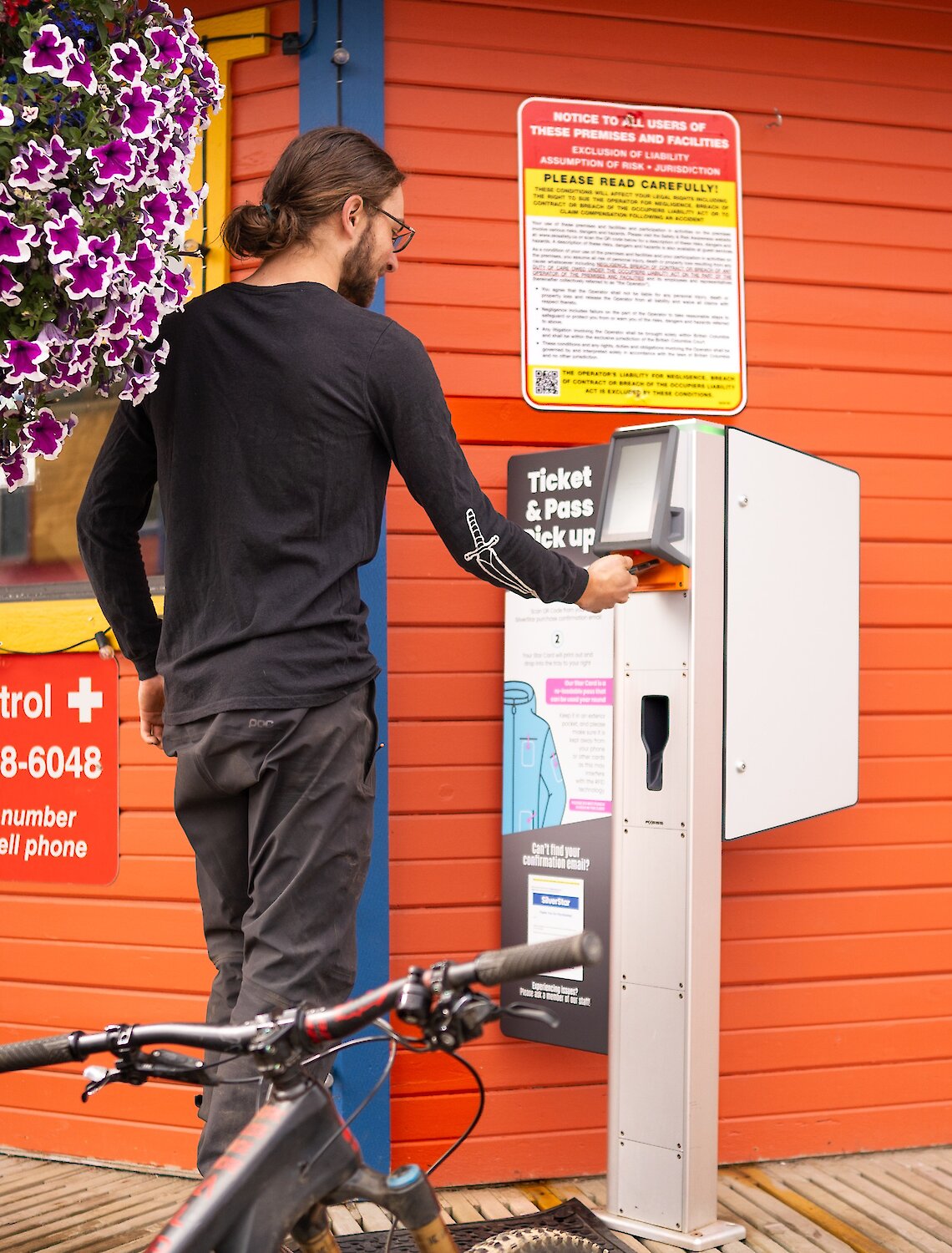 The Challenge
Coordinating complimentary lift tickets for volunteers required a fresh approach to simplifying distribution and redemption. SilverStar's commitment to enhancing volunteer experience while reducing administrative burden and the need for guests to visit the ticket window led them to Aspenware's innovative technology.
The Solution
Aspenware's Voucher Redemption Module transformed the challenge into a seamless experience. Volunteers were equipped with unique voucher codes, allowing them to redeem their tickets online quickly and effortlessly, reload their media, or obtain new media from conveniently located Pick Up Boxes within the charming SilverStar village.
Results
At this highly successful 2023 Crankworx Summer Series event, a new approach streamlined the complimentary ticket distribution and elevated the entire volunteer experience, making their role in the event even more rewarding. Without wait lines or complexity, volunteers navigated a user-friendly system to get them up on the mountain to enjoy their time at SilverStar. Aspenware redefined ticket redemption, creating a seamless experience for volunteers and ensuring this dedicated crew will return next year to volunteer.
Aspenware's Voucher Redemption Module can improve the resort staff and guests' experience. Comp and discounted tickets, exclusive fenced products, and resort credits can be redeemed online. Guests no longer need to visit a guest services desk to access or redeem their unique offers.
Contact us today to book a 45-minute demo to learn more about how Aspenware can transform your voucher redemption process.