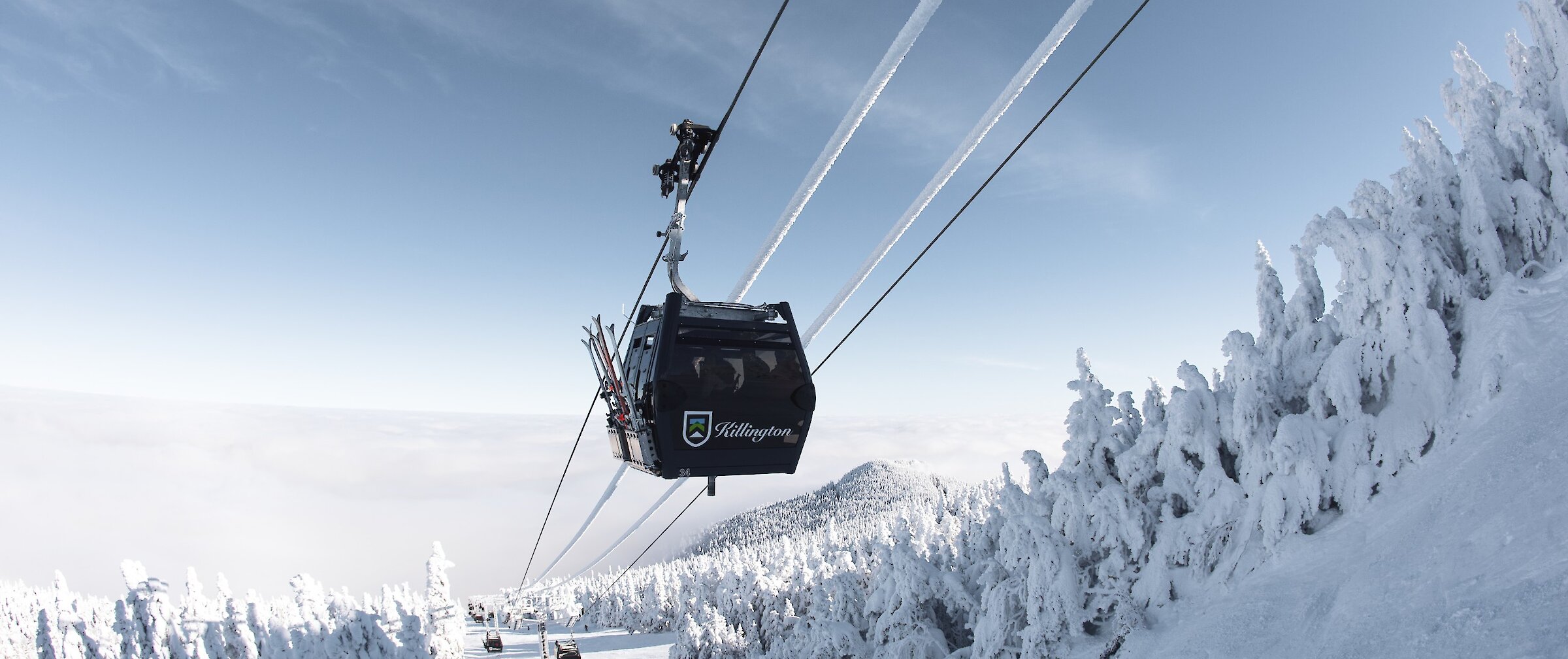 Killington Ski Resort
Transitioning to Online Sales for Tickets, Lessons, and Rentals
Discover how Killington Ski Resort revolutionized its operations by transitioning all ticket, lesson, and rental sales online. Learn how this bold move reduced wait times, improved guest satisfaction, and created a seamless experience for visitors.
Client
Killington Ski Resort, located in Rutland County, Vermont, is the largest ski area in the eastern United States. Owned by POWDR, the resort's terrain has the largest vertical drop in New England at 3,050 feet and is known as "The Beast of the East."
The Challenge
Killington Ski Resort was looking for an opportunity to improve the guest experience and reduce wait times at their mountain base. In 2018, wait times averaged 15 minutes and, at times, exceeded an hour. The resort wanted to improve this experience for their guests and more quickly get them on the mountain by streamlining operations and offering self-service for guests.  
During the pandemic, like many resorts, Killington encouraged online sales of their lift tickets, rentals, and lessons through their Aspenware Commerce online store. They discovered that online purchasing not only accommodated the distancing guidelines of the time but also decreased wait times for guests.  
In 2021, with the pandemic mostly in the rearview, Killington upped the ante with online sales and added a banner on its site informing guests that these products must be purchased online. Guests who purchased online quickly obtained their access media from an onsite kiosk and could go directly to their activity. Some guests, however, resisted purchasing online and were still accommodated at the sales center, requiring a wait in line.
With a deep commitment to an exceptional guest experience in mind and the knowledge that online purchases streamline operations and greatly decrease onsite wait times, Killington wondered how they could move sales online to get guests directly to their activities upon arrival while also keeping walk-up guests happy. 
Our Solution
Killington made a bold move at the start of the 2022-2023 season. 
Led by Jordan Spear, Killington's Director of Marketing & Sales, the resort decided to sell lift tickets, lessons, and rentals exclusively online through their Aspenware Commerce-powered online store. No exceptions. They put a notice on their website stating, "PLAN AHEAD: All tickets and rentals must be purchased online, no in-person sales available." In anticipation of some initial guest resistance, staff waited outside to walk guests through online purchases on their phones and then directed them to nearby kiosks to retrieve their access media before heading for the lift. 
At first, as with anything new, there was a bit of skepticism from longtime guests. But as the season went on and they became educated on the process, guests booked online ahead of time, making their arrival at the mountain seamless. One long-time Killington guest who was a bit resistant at first exclaimed halfway through the season, "This is so easy! I didn't even know I wanted this, but now I'm so glad I have it!"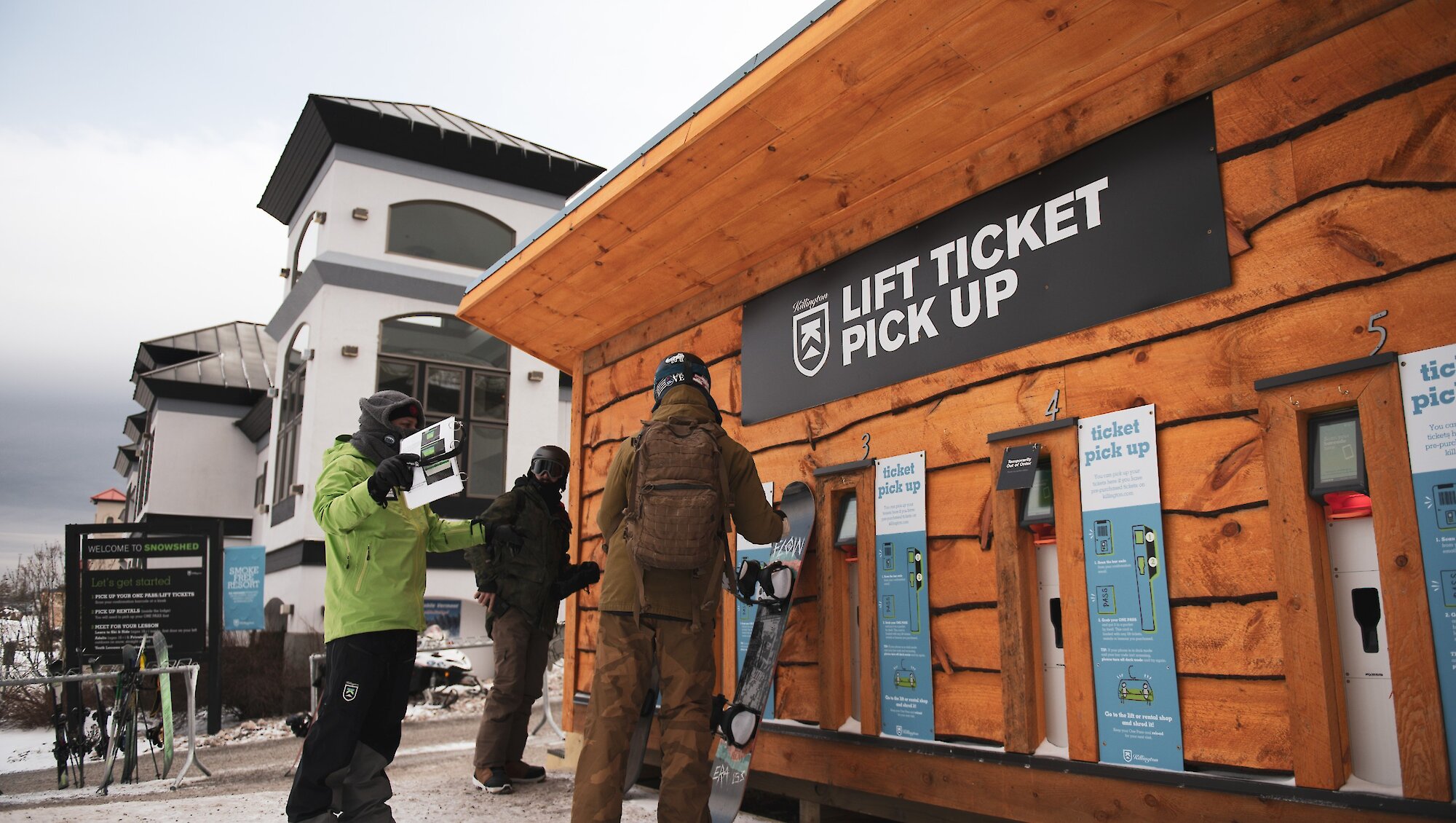 Key Results
As a result of their push toward online sales, wait times have been significantly reduced. Wait times now average 5-10 minutes and there is never a line more than 1-2 people at the self-serve kiosks where wait times are less than 5 minutes. The vast majority of guests self-serve and get to their day's activities quickly.   
"It is a pretty cool story," said Carolin Wall, Product Manager at POWDR, "The Killington team has done a great job in using technology to positively transform the guest experience." 
A Model for Innovation
Through this transformation, Killington has created a model for forward-thinking ski resorts looking to leverage their Aspenware-powered ecommerce platforms to streamline operations and greatly improve the guest experience by moving sales online. Resort guests have the flexibility to self-serve which reduces wait times on the mountain and increases the precious time spent on the snow. It's a win-win!
If you'd like to transform your business by leveraging the power of Aspenware, contact us for a demo today.