February 22, 2023
The Benefits of Face-to-Face Meetings at Aspenware
As a technology company, we understand the importance of staying connected with our teammates and customers.
Last week, we all gathered in person in Denver to talk about current projects, new possibilities, and ideas on how to take our products and services to the next level. Some of us met colleagues in person for the first time, others reconnected. Everyone shared successes and celebrated all that has been achieved in the past year.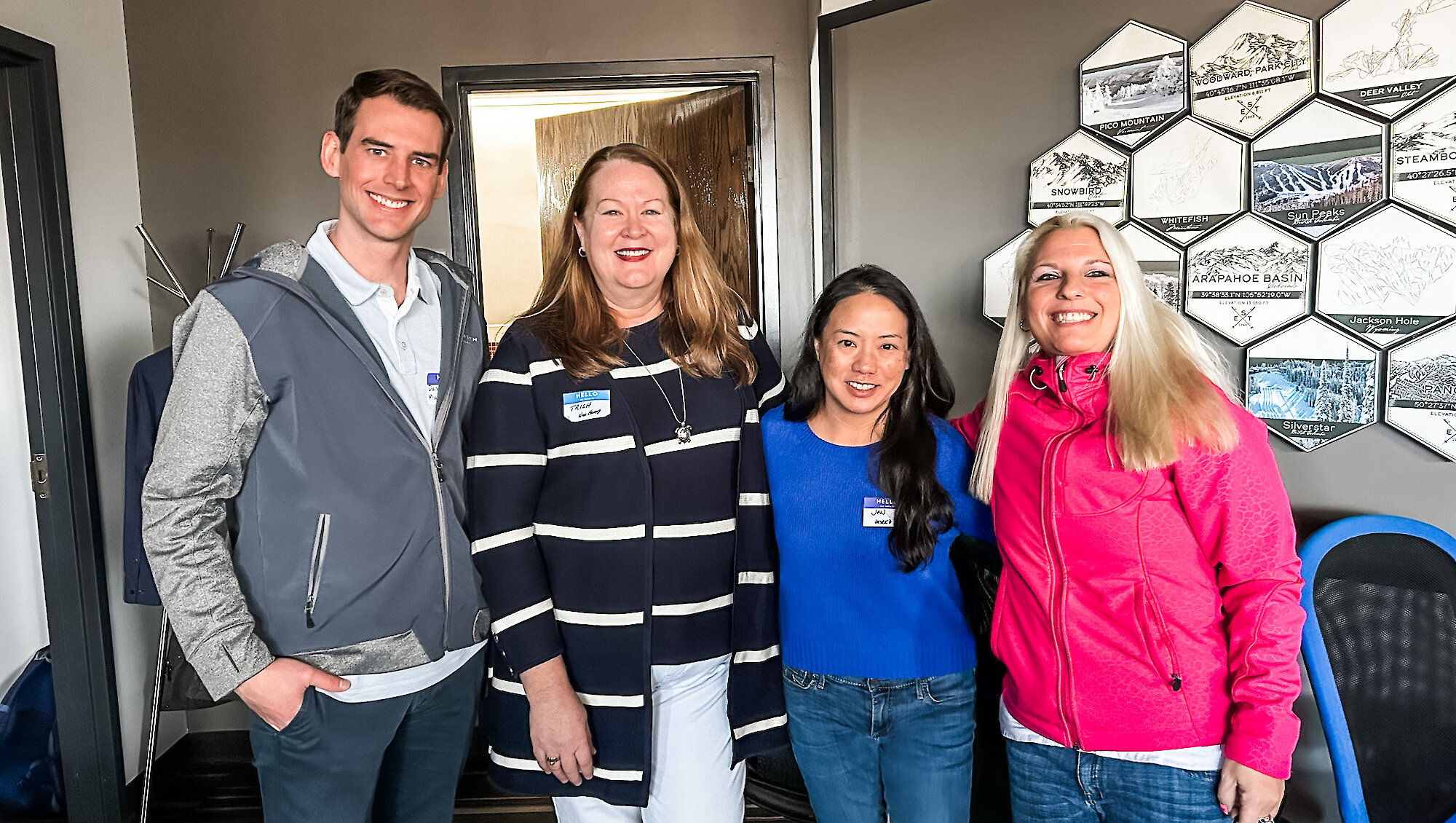 We also took the opportunity to visit one of our customers, Copper Mountain, so we could learn from them and see our solutions in action. Seeing our software solutions helping Copper Mountain guests was affirming, but we also discovered ways they can be improved in order to provide an even more robust guest experience. The result of this meeting truly exceeded our expectations. Here are 5 benefits we noticed from this face-to-face experience:
Improved Relationships: In-person gatherings provide an opportunity for coworkers to build stronger relationships and get to know each other on a personal level. This leads to increased trust and collaboration in the workplace.
Enhanced Communication: Face-to-face communication is often more effective than virtual communication, and in-person gatherings help coworkers better understand each other and improve communication within the team. It also enabled more productive conversations between colleagues who normally interact via email, Slack, or video call.
Boosted Morale: Gatherings outside of work can be a fun and enjoyable experience for coworkers, helping to boost morale and improve job satisfaction. Energy was elevated as colleagues inspired one other with their diverse perspectives and thought-provoking ideas.
Increased Team Cohesion: Spending time together in a relaxed and informal setting can help coworkers feel more connected and build a sense of team cohesion. By the end of our time together, everyone had gained a better understanding of both themselves as well as the company's wider goals. It was clear that trust among coworkers plays an important role in fostering creativity and producing better results.
Professional Development: In-person gatherings can also serve as an opportunity for coworkers to share knowledge, skills, and best practices, leading to professional development and growth. Our cross-functional teams shared learning and explored new ideas and technologies, widening our skill set and deepening our knowledge.
Our collective spirit was ignited with celebration and acknowledgment for all we had accomplished over the past year – it reminded us why staying connected is so important in order to move forward into greatness. After such an inspiring 2 days filled with so much potential for growth – we look forward to many more such meetings!