September 20, 2023
Mountain Resorts Embrace Year-Round Fun
As the warmth of summer gradually fades away, mountain resorts are getting ready to welcome the approaching fall season.
These destinations, often associated with winter sports, are broadening their horizons to cater to visitors year-round. From thrilling outdoor adventures to peaceful relaxation, mountain resorts are adding a variety of new activities to engage their guests. Resorts that use Aspenware Commerce are publishing great examples of summer and fall activities on their ecommerce sites. 
The booking window for summer activities is typically much shorter than in the winter, with many purchases taking place just minutes before the guest participates. Aspenware resorts encourage guests to book their activities online instead of lining up at a ticket window to improve the guest experience. Let's take a look at some examples of these exciting offerings.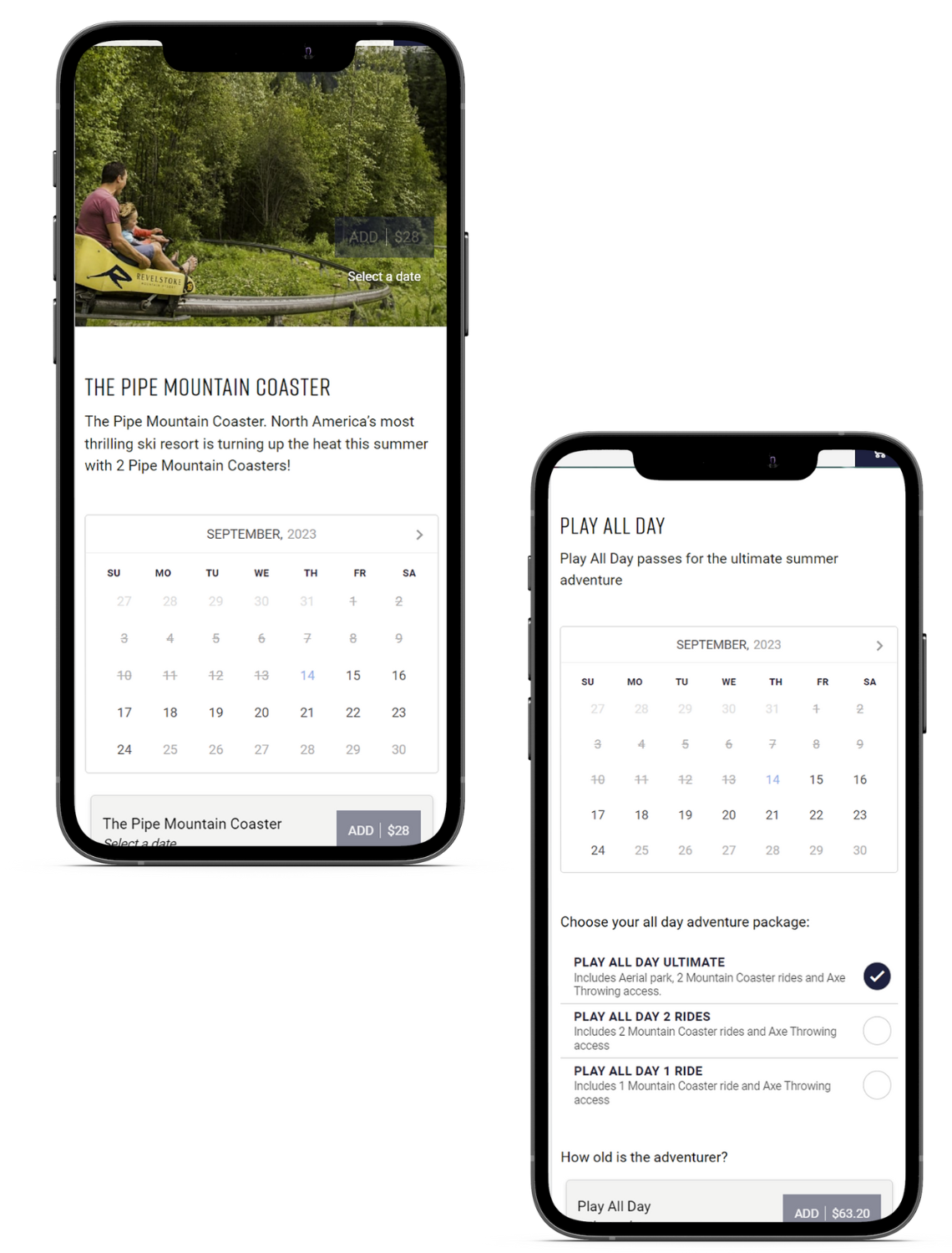 Revelstoke's Mountain Coaster
Imagine descending a mountain at high speeds in a small cart with twists and turns reminiscent of roller coasters. Alpine slides and coasters provide an adrenaline rush while allowing guests to appreciate the natural surroundings. You can control your speed for a relaxed descent or let gravity take over for a thrilling ride.
Revelstoke Mountain Resort now has 2 Mountain coaster tracks that will take you for an exhilarating ride of twists and turns across ski runs, between glades, and through a tunnel. You can travel up to 42 kilometers/26 miles per hour, but the power lies in your hands. This family-friendly ride allows you to control your own speed, making it ideal for people of all ages.
Revelstoke also offers axe throwing and an aerial park, or you can participate in all of them with the option to bundle these activities together for a play all day package.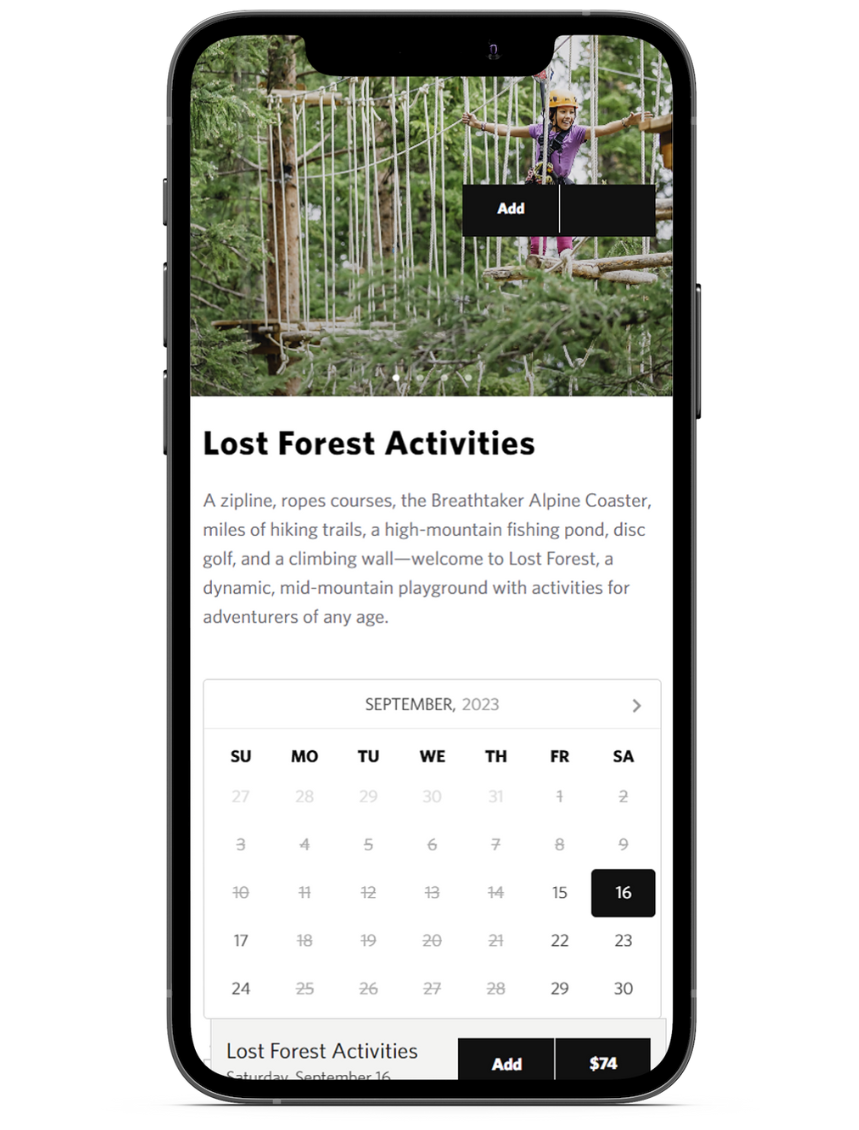 Full-Day Adventure Packages
At Aspen Snowmass, guests can enjoy a day in their Lost Forest, a dynamic adventure playground. This offering includes something for everyone - from a zipline, ropes courses, and the Breathtaker Alpine Coaster, to miles of hiking trails, a high-mountain fishing pond, disc golf, and a climbing wall. Who wouldn't want to get lost in a forest like that?
Mountain Biking
Mountain biking has gained popularity, and mountain resorts responded with dedicated trails for all skill levels. Whether you're an experienced rider or a beginner looking for a new challenge, these resorts have trails that wind through scenic forests, offering exhilarating downhill rides and leisurely routes with stunning views. Most of Aspenware's resorts offer biking in the summer, growing in popularity each year.
Sun Peaks recently underwent an impressive expansion to capture these mountain biking enthusiasts. They now offer a combined 3559 ft. of lift-access vertical on Tod Mountain and Sundance Mountain, and riders can pedal up Altitude on Tod for an additional 500 feet of technical descent. In addition to bike park tickets, Sun Peaks also offers a variety of camps, lessons, rentals, and gear.
Meeting Guest Needs
As summer transitions into fall, guests are looking for ways to enjoy their favorite mountain resorts as they eagerly anticipate the upcoming season. Mountain resorts are responding by offering a range of activities and experiences for their guests, and resort bottom lines are seeing additional revenue from capitalizing on what had traditionally been the "off-season." Now, no matter the time of year and whether guests are adventure enthusiasts or simply seeking a peaceful getaway, these resorts have something to offer everyone.