January 18, 2023
How Aspenware Encourages Employees to Get Outdoors
Our most important resource is our talent. Hands down. No debate about it. We had an exceptional year of growth and innovation in 2022, but none of it would have been possible without our employees.
At Aspenware, we take our commitment to helping create exceptional mountain experiences for resort guests very seriously. And we take our commitment to our employees just as seriously. We believe that our employees should enjoy healthy, active lifestyles just like the ones our customers' resort guests enjoy.
"Now more than ever, employees are looking at culture as one of their top criteria when selecting an employer. Investing in culture just makes sense: More engaged, happier people. Better business results."

Employee Strategies
Investing in Aspenware's culture has always been a priority and, as a result, we've gained a reputation for promoting great work-life balance. In 2022, we were named one of the 50 Best Places to Work by Outside Magazine, an award that is given to companies that consistently demonstrate a commitment to living active, outdoor lifestyles and promote work-life balance. We know that time spent outdoors reduces stress, promotes physical fitness, and encourages healthy offline social interactions. One of the many ways we encourage our employees to get outside is through our annual health benefit.
Aspenware's Annual Health Benefit
The annual health benefit is a stipend given to each employee to use as they choose to promote their own active lifestyle. And our employees don't hesitate to get out there. Team members run marathons, complete triathlons, swim in the open water, raft, kayak, fish, climb mountains, hike, ski, bike, snowboard, and participate in many other activities. Here's a glimpse at the ways a few of our employees used their health benefits last year.
 
Yolanda Foose, Vice President of Business Development
Yolanda lives in Whistler, British Columbia, where it's not difficult to be inspired to get out and enjoy the great outdoors. This year she used her health benefit to purchase a new wetsuit for the open water swims that she loves. Yolanda regularly starts her day by meeting up with some friends for a swim in Alta Lake or Lost Lake. Yolanda tells us, "My morning swims energize me and set me up for a productive day. Just watching the sunrise from the stillness of the water inspires me."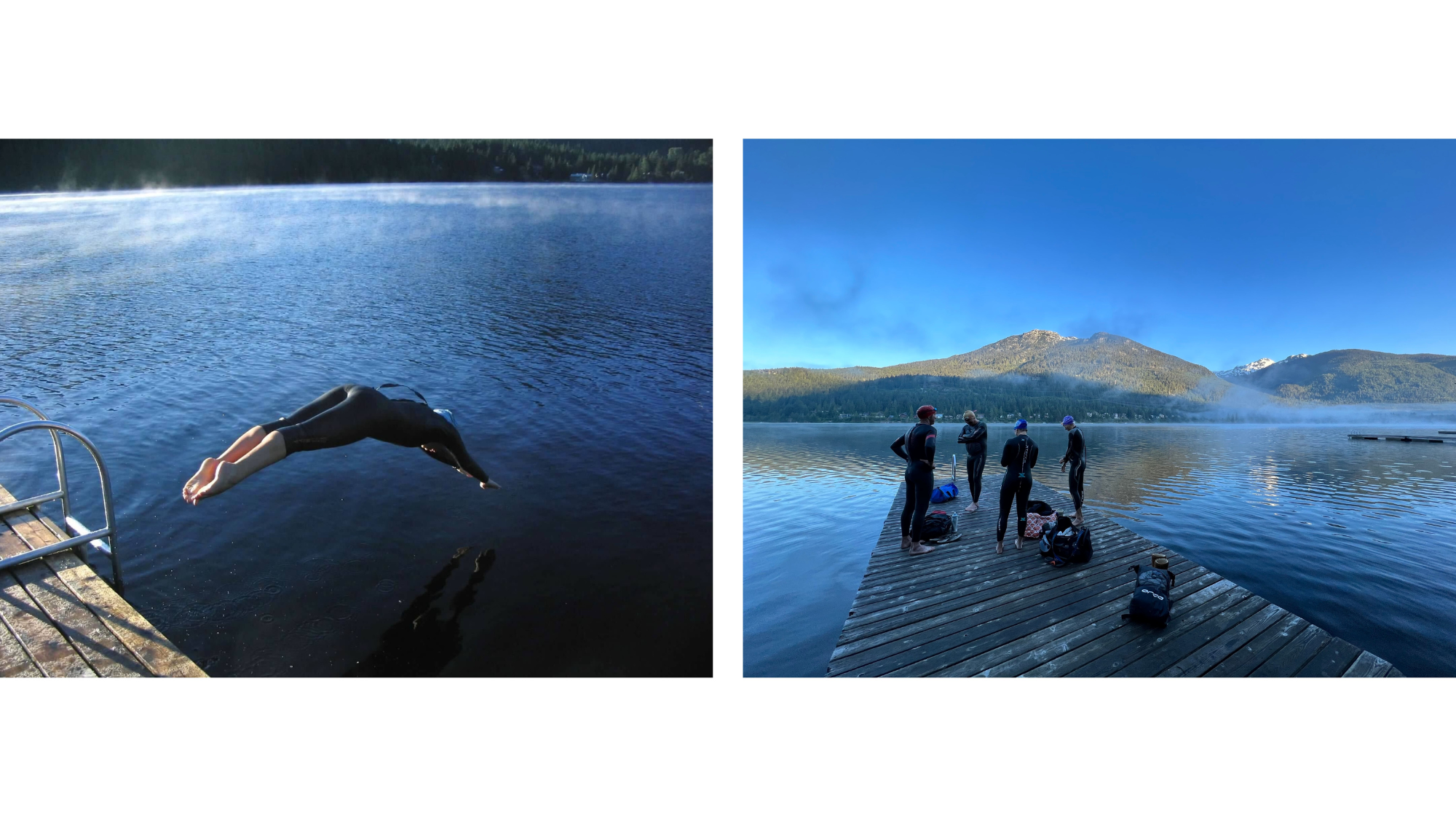 Danny Gibas, Senior Frontend Developer
Danny is passionate about fishing from his well-equipped kayak on the Cherry Creek Reservoir near his Colorado home. He regularly packs up his car with fishing gear, loads up his kayaks, and spends the day on the water, enjoying the serenity of nature. This year he used his benefit to purchase a kit trailer to tote his fishing kayaks.
"Kayak fishing is a series of moments of absolute presence of mind for me," says Danny. "The stillness of the lake. The landing Great Blue Heron. The curious school of minnows. And then all of it is thrown into a moment of chaos when the fish hits your line. In each of those moments, nothing else matters."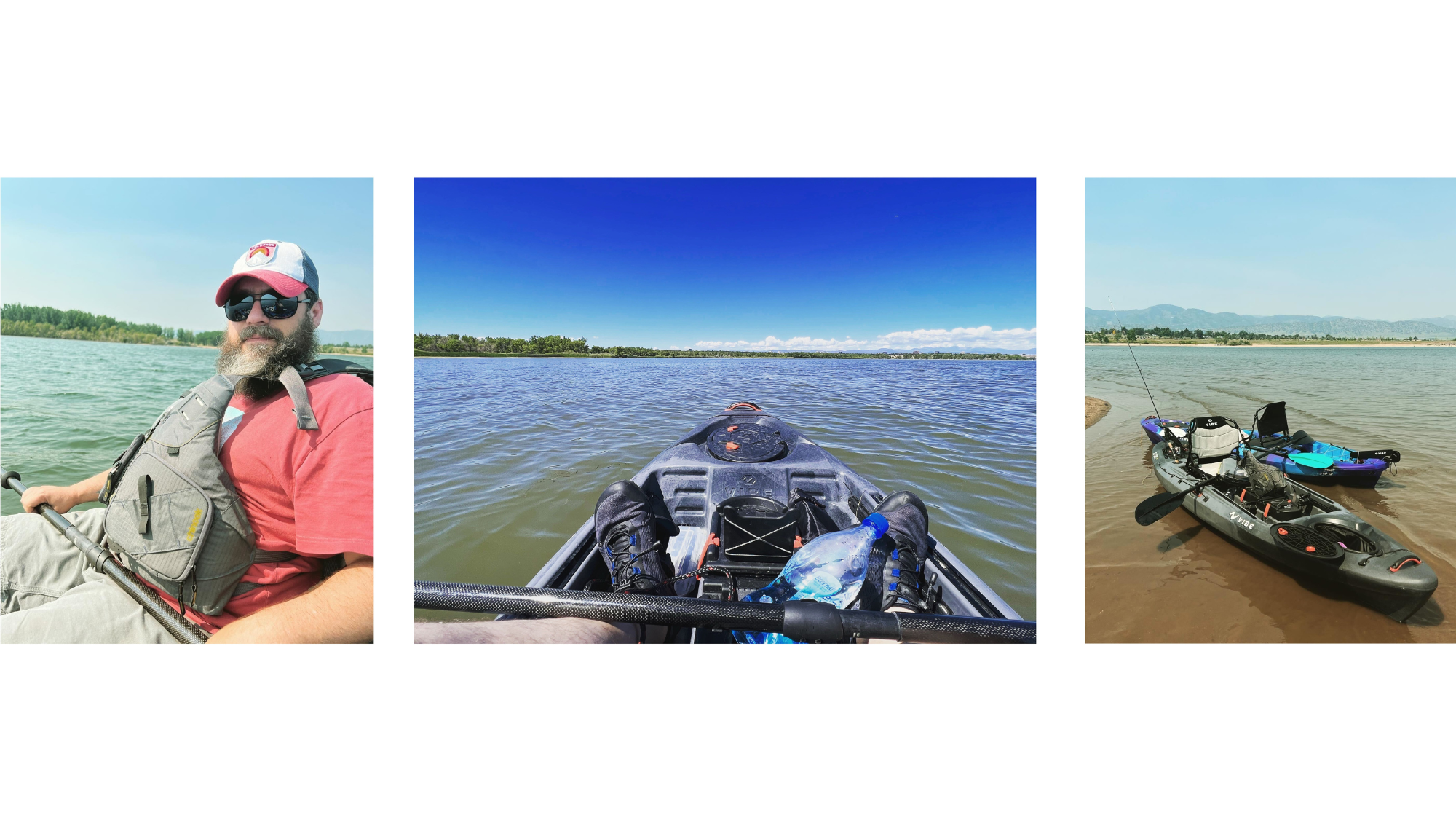 Jerimy Shaw, QA Engineer 

This year, Jerimy decided that he'd like to try something new and introduce his family to kayaking. He used his health benefit to purchase a new kayak and enjoyed spending much of the summer on the water near his home in Colorado. Jerimy says that the annual health benefit is one of the best benefits we receive at Aspenware.
"This benefit has afforded me the opportunity to get outside more often. One of the highlights of my summer was taking our new kayak out on multiple adventures with friends, family, and our Labrador, Maizy. She wasted no time claiming it as her own!" Maizy was a quick study in the art of kayking.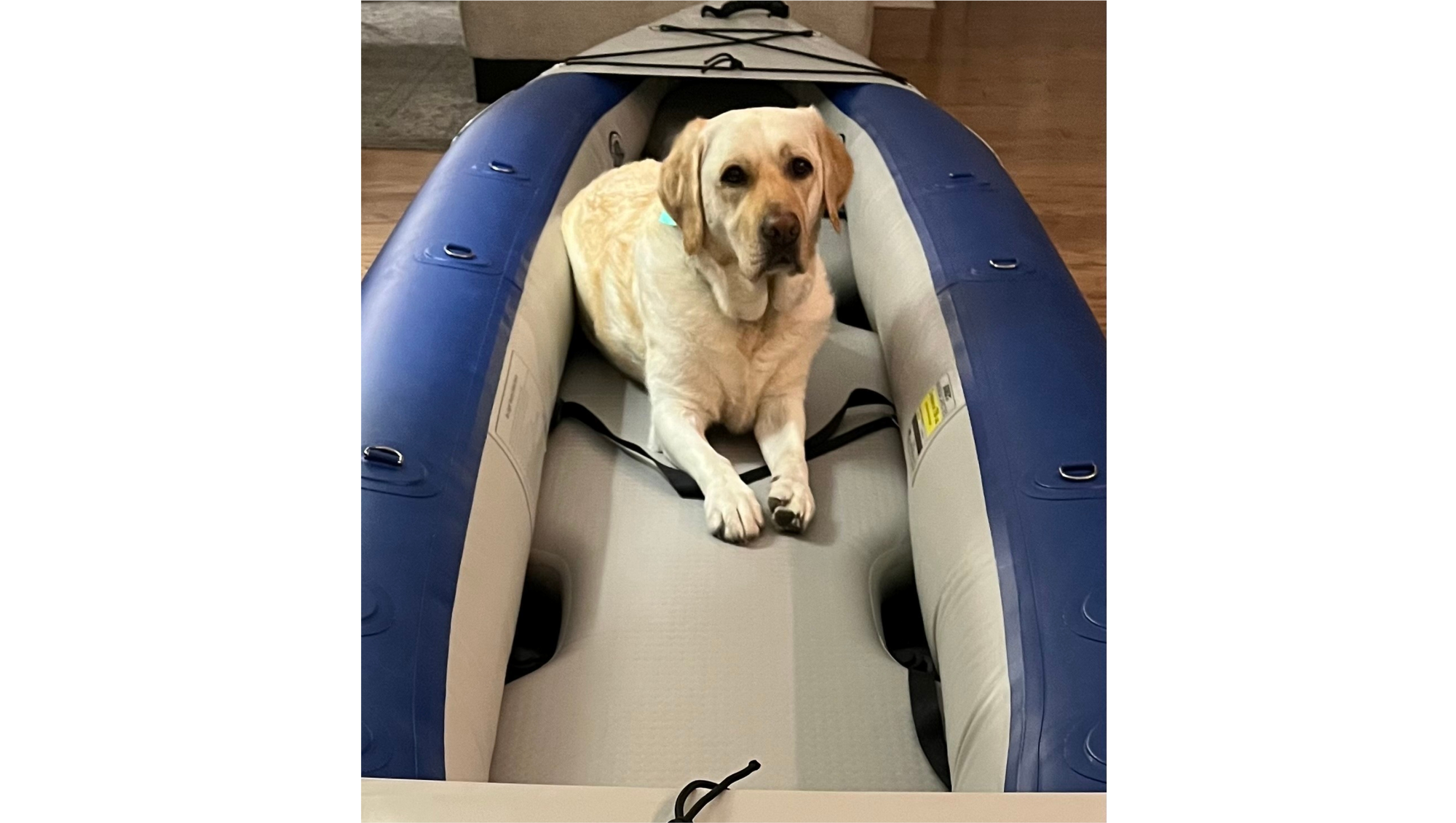 Trish Morrissey, Senior Business Analyst
Living in New England, Trish has ample opportunity to spend some time outside and used her health benefit this year to buy a new bike. She enjoys riding on the Nashua River Rail Trail, and exploring Dogtown, in Cape Ann.
"Nothing is as energizing as an early morning ride" says Trish.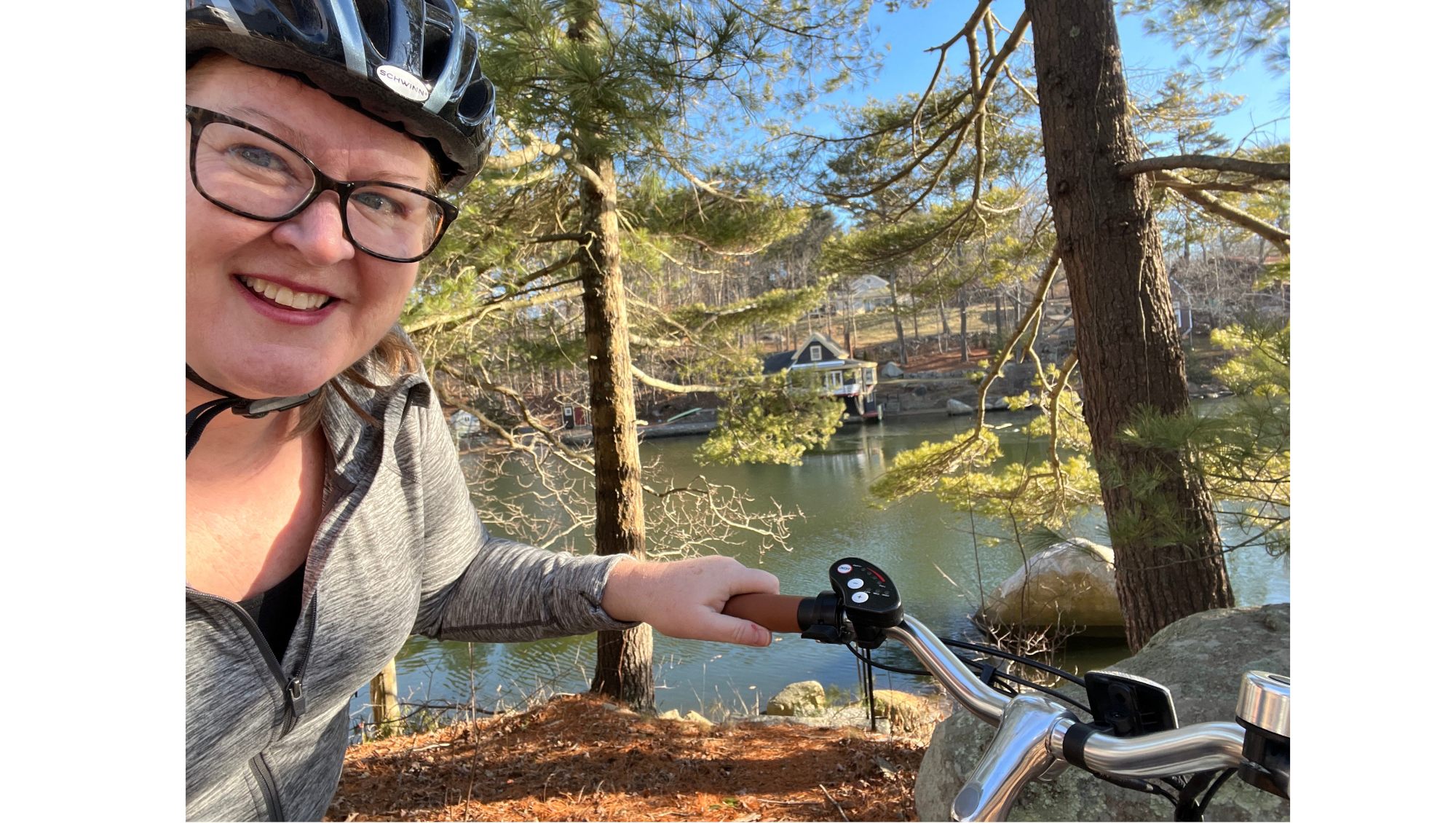 Aspenware Is A Lifestyle!
From the water to the trails, Aspenware employees are getting outdoors and using their health benefits to help them do so. Someone once told us that "working at Aspenware is like a lifestyle!" We couldn't agree more. We believe in helping people have easy access to the outdoors and we make sure that our teammates enjoy the same.
If you are interested in joining our team, please see our current openings.