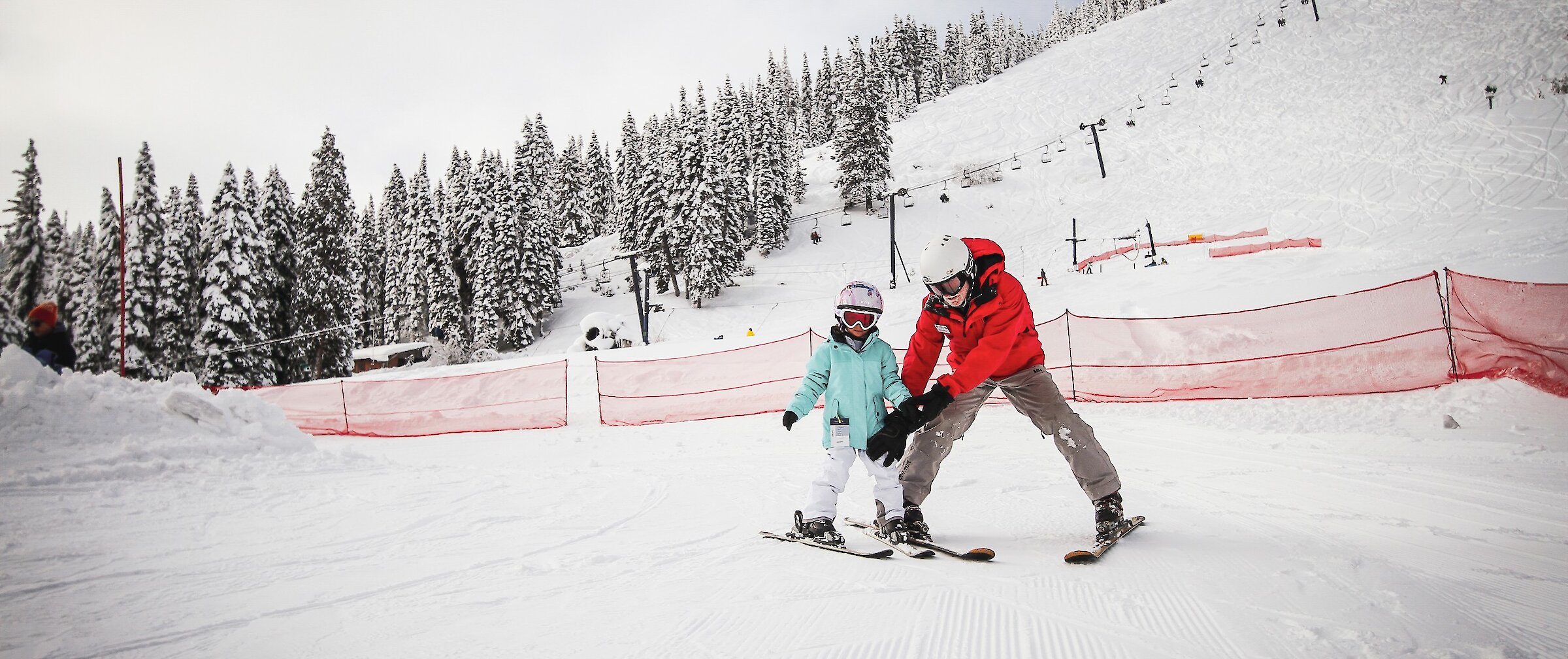 Homewood Mountain Resort
Fulfillment challenges solved
Located on the shores of Lake Tahoe, in Homewood, CA, Homewood Mountain Resort offers guests an exceptional, on-mountain experience with stunning lake views.
The Challenge
As a family-friendly mountain, Homewood offers a range of products for their guests to encourage flexibly pricing, encourage loyalty and draw new groups of customers. Two such products include their Lesson 3-pack and their sales of 3rd party lift tickets.
The lesson 3-pack is a product that offers a bundle of 3 lessons at a reduced price. It's designed to encourage precommitment at a discounted price with maximum flexibility. After purchase of the lesson 3-pack uests would purchase the initial 3-pack product online and call the resort, visit a ticket window, or contact the lesson desk to book the lesson date. It wasn't convenient for guests or staff to have this manual booking process. 
The other challenge is with the 3rd party ticket sales. Like many resorts in North America, Homewood has agreements with 3rd party partners to sell lift tickets at other locales such as grocery or discount stores at a reduced price. This is designed to access new groups of skiers and lower the barrier to entry. Product fulfillment and capturing guest data has been a challenge, however. Because Homewood didn't know who was purchasing these tickets, they couldn't capture valuable data on these new customers that would enable them to build loyalty and encourage additional visits. 
The Goals
The goals for this project were twofold:
Significantly improve the guest experience for the redemption and fulfillment process of their 3-pack lesson products
Capture valuable data from 3rd party lift ticket purchases and improve the online fulfillment process
Our Solution
Leverage Aspenware's voucher redemption feature to streamline the fulfillment processes for the lesson 3-pack product and 3rd party lift ticket sales. 
Saving guests time by bringing lesson voucher redemptions online
Now, when a guest purchases the 3-pack lesson product, they are issued 3 voucher IDs by email and within their My Account page on Homewood's online store. When they are ready to redeem a voucher, they simply enter the ID into the traveling voucher redemption banner on the desktop or mobile site. This takes them to a fenced product where they select the date(s) for use. It's quick and easy and doesn't require a visit to the ticket counter or lesson desk.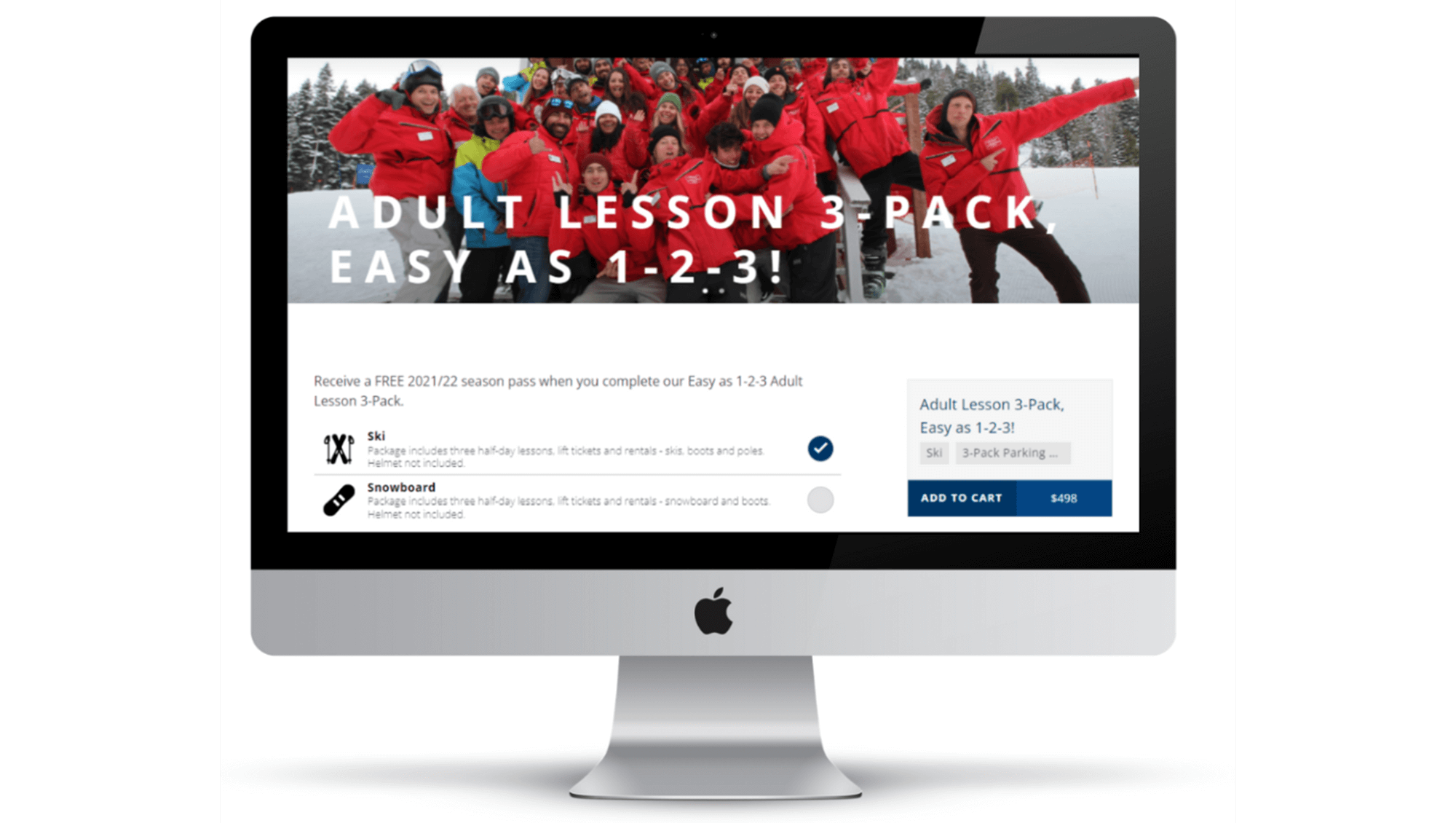 Capturing data and facilitating 3rd party online ticket fulfillment
Now, when guests purchase a lift ticket from a partner, they are issued a voucher ID directing them to a special fenced redemption product. Once there, they can complete their order, load up their skis and pick up their media at a convenient on-site PUB, without having to visit the ticket window.
As part of the voucher redemption flow, guests who purchase from a 3rd party partner now create an online profile. This information enables resorts to better understand their customer demographics and tailor their marketing efforts.
"The voucher redemption feature alleviates the need for our guests to rely on Guest Services for product bookings and in-person voucher redemption and instead pick their tickets up at our self-serve kiosks"

Lisa Nigon
By utilizing Aspenware's voucher redemption feature, Homewood streamlined their fullfillment process and greatly enhanced the guest experience. And we know that happy guest do more. 
If you'd like to learn more about Aspenware's voucher redemption feature or any other feature, please book a demo today. We look forward to showing you how Aspenware can solve your unique challenges.